joins local artists to raise proceeds for Wigs for Kids

CLEVELAND - April 24, 2009 - Civilizations, a Cleveland-based fine arts studio, will be a featured artist at the VANITYLAB First Anniversary Festivus event, 7 - 9 p.m,Thursday, April 30, at VANITYLAB and the JW Dover Wi nery, 24945 Detroit Rd.
The Festivus event will celebrate VANITYLAB's firs t anniversary and focus on customer appreciation, while continuing to fulfill its commitment to supporting local artists and charitable causes.
Civilizations joins 15 other local artists to showcase and sell works at the event, with five percent of all sale proceeds going to
Wigs fo
r Kids
.
Civilizations will have custom art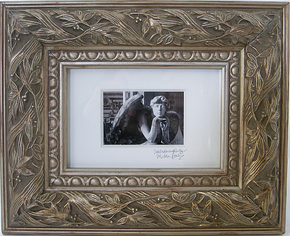 work for sale, including original framed photography from Greece and Italy and a collection of hand-crafted mosaic crosses.
Additional event activities include:
Local clothing designers' samples and local high school students' artwork
Food and beverages
Live Music
Local wine and beer tastings downstairs at the JW Dover Winery
Free product samples and beauty demonstrations
Event attendees can also enter to win a VANITYLAB gift certificate valued at more than $1,000
For event details call (440) 835-4490 or visit the
VANITYLAB Website
.
About Civilizations
Founded in 2004 by Cheryl Roetzer, Civilizations pottery, paintings and custom artwork can be found at the Artists' Colony, Olmsted Falls, Ohio, and at select Northeast Ohio events and fine arts festivals. Visit www.CivilizationsGallery.com for more information, or to place custom orders.
About VANITYLAB
VANITYLAB, a 3,500+ square-foot metro-luxe salon, spa and shop founded in 2008, features personalized service with a chic, city edge. VANITYLAB exists to bring the feel and atmosphere of a New York City salon to Cleveland's west side and features services and products new to Northeast Ohio. www.VanityLab.com
###